Afghanistan: The Australian story

The Australian War Memorial is one of Australia's most visited and influential national institutions. Seven hours a day, 364 days a year, it is filled with children and adults from all parts of the country. For many, the Memorial provides their main exposure to the story of war. That is a serious responsibility.
In order to fulfil that responsibility, exhibitions should both commemorate and educate. That is, they should illustrate and honour the experiences of the men and women who have served, and they should tell us clearly and honestly why we have gone to war and what that has meant for our nation.
Unfortunately, as its new permanent gallery Afghanistan: The Australian Story demonstrates, while the War Memorial continues to do a peerless job on the former, it continues to avoid the sometimes inconvenient truths of the latter.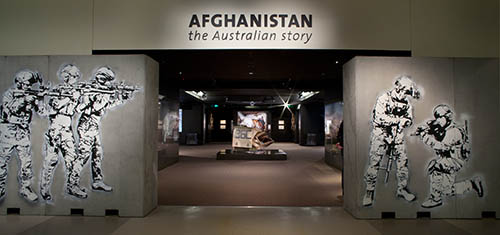 Afghanistan has been Australia's longest war. As our forces start to withdraw, many commentators believe the campaign has been a failure. If so, that is not the fault of the men and women of the Australian Defence Force who, as has been the case so many times before, have conducted themselves with professionalism and courage.
It's surely impossible not to be impressed by the composed bravery, the dedication to the task and, especially, the commitment to fellow soldiers, revealed in the gallery's series of multi-screen videos. As one of these young Australians tells us, 'It's all about [our] mates'.
It cannot be easy to achieve the combination we observe here of warfighting excellence, discipline, and compassion – in any kind of war, let alone one in which the enemy could without warning become someone you thought you were helping, such as a woman or a child who turns out to be a suicide bomber, or a 'colleague' from the local army who turns his gun on you.
'[We] never really trusted them completely', one digger says tellingly.
In addition to the large-screen videos, the gallery includes stand-alone computers on which our service-men and -women reflect upon their experiences, uniforms, combat fatigues, weapons, information boards, photographs, maps, air- and land-vehicles, and various memorabilia. Also on display is an example of the enemy's most deadly weapon, an improvised explosive device (IED), in this instance concealed on a bicycle.

Perhaps the most striking item is Archibald Prize-winning artist Ben Quilty's painting, Captain S, after Afghanistan. Rendered in Quilty's characteristic heavily textured style, the picture shows Captain S sprawled naked and vulnerable, a pose evocative of the 18 hours he spent taking cover behind a low mud-brick wall, under constant enemy fire. It is a powerful image.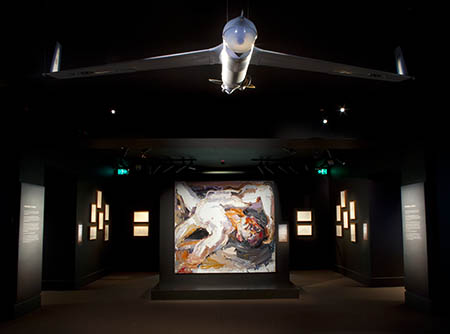 The gallery provides an insight into what our soldiers, airmen, and sailors experienced in Afghanistan. More to the point, it properly commemorates their service.
However, when it comes to the responsibility of explaining why we went to war, and what it has meant, Afghanistan, like so many other galleries in the Australian War Memorial, misleads by omission.
Thus, in a video, then prime minister Julia Gillard tells us 'We are serving our national interest in Afghanistan'. There is nothing, though, to tell us that, when Gillard made that statement, United States President Barack Obama had already concluded that the war was being lost. Or worse, in the words of the former United States Defense Secretary, Robert Gates, that Obama had 'come to distrust' his army, its commanders and its strategy. This omission is, to put it mildly, disturbing.
Why has our government allowed Australian soldiers who 'are serving our national interest' to operate under commanders and a strategy the American president 'distrusts?' You won't find an answer at the Australian War Memorial.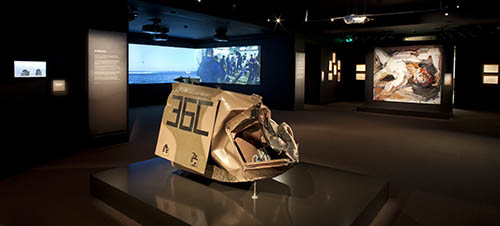 Similarly, story boards are simplistic and biased. For example, we are told that the Australian Defence Force has 'built schools, roads, and hospitals [and] mentored the fledging army of a new democratic nation'. But we are not told that many of those programs are collapsing as the United States and its allies withdraw, that about 80 per cent of all development money has been stolen by Afghani officials and criminals, that the 'democratic' government our troops are defending is one of the most corrupt in the world, that the Afghani Army will probably disintegrate, and that the war has destabilised every nation in the Middle East.
Nor does the gallery confront visitors with the 'unfathomable depravity' of war as did, for example, Second World War artist Alan Moore with his shocking pictures from the concentration camp at Bergen-Belsen. It is an understatement to say that, without that dimension, any depiction of war is gravely misleading.
Every year, hundreds of thousands of Australians gain their basic understanding of war from visiting the Australian War Memorial. Regrettably, by telling them only half the story, the Memorial is failing in its responsibility.
Alan Stephens is a Canberra-based historian and a former RAAF pilot, who has lectured and published extensively.
| | |
| --- | --- |
| Exhibition: | Afghanistan: The Australian Story |
| Institution: | Australian War Memorial, Canberra |
| Curatorial team: | Rebecca Britt, Chris Masters and Jennifer Selby |
| Exhibition and graphic design: | Freeman Ryan Design |
| Venue/dates: | Australian War Memorial, Canberra, opened 6 August 2013 |
| Website: | |