Old Masters
Australia's great bark artists
review by Peter Naumann

The National Museum of Australia celebrates key Aboriginal artists by revealing 122 outstanding bark paintings from Arnhem Land in an exhibition that is elegant, thoughtful and enlightening.
---

Afghanistan
The Australian story

review by Alan Stephens

For many Australians, a visit to the Australian War Memorial provides their main exposure to the story of war. That is a serious responsibility. However, when it comes to the responsibility of explaining why we went to war, and what it has meant, the Memorial's new permanent gallery, Afghanistan, misleads by omission.
---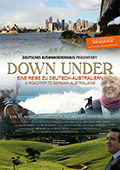 While the German Emigration Center's exhibition creates a holistic representation of the migration experience, its picture of contemporary Australia and the politics of migration is less persuasive.
---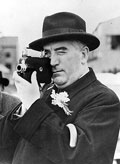 This small exhibition at the Museum of Australian Democracy provides a fascinating insight into Robert Menzies' first term as prime minister, 1939–41. Though inviting former prime minister John Howard to curate the exhibition was a sound decision, the real interest lies in Menzies' own words, cinefilm footage and keepsakes.
---

This exhibition at the Latrobe Regional Gallery reveals to great effect the life and work of one of Australia's best-known nature writers, Jean Galbraith, and her place in the history of Victoria's Gippsland.
---

The river
A history of Brisbane

review by Stephen Foster

The Museum of Brisbane's exhibition on the Brisbane River is more evocative than informative but is still well worth a visit, as is the Museum as a whole.
---

Many components of this exhibition, a permanent display at the Bunjilaka Aboriginal Cultural Centre in Melbourne, could easily have been presented in an overtly political or moralistic way. First Peoples avoids this and instead succeeds at being a celebration of identity, diversity and resilience.