X-rated: The sex industry in the ACT

review by Frank Bongiorno

It was not immediately obvious to me exactly where X-Rated: The Sex Industry in the ACT was to be found when I entered the Canberra Museum and Gallery (CMAG) soon after its usual midday weekend opening time on a recent Sunday. On enquiring at the information desk, I was directed to an upstairs gallery. A sign at the bottom of the stairs warned that no one under the age of 18 was permitted to enter the exhibition, a warning that was repeated on the solid-looking door to the actual exhibition. Having passed that age not long after the modern sex industry got its start in the Australian Capital Territory in the mid-1980s, I entered the inner sanctum confident that no one would ask me for proof of age.
X-Rated is a small exhibition, largely paper-based, somewhat text-heavy in its labels, and perhaps a little too preoccupied with explaining the nature and extent of government regulation. That said, it is a brave effort, dealing with a topic that until fairly recently would have been considered off-limits to such a museum. It follows the Gold Coast City Gallery's impressive Sexualising the City exhibition in 2012 and, going somewhat further back, the Sydney Powerhouse Museum's Taking Precautions: The Story of Contraception in 1995.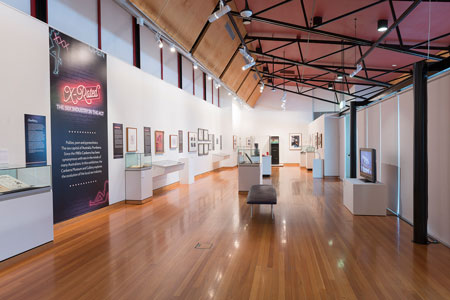 The rise of the video cassette recorder (VCR) was probably the most significant development in the fields of leisure and entertainment in the 1980s. More than half of all Australian households had a VCR by 1988, and this growth had direct implications for pornographic films, making them potentially available to a much wider audience than the 35-millimetre films of earlier times. Attempts at legislative regulation of the pornographic video industry through a national system of classification were doomed to fail. The two conservatively ruled states – Queensland and Tasmania – were never going to cooperate in such a system of classification, and the Labor states also backed out after a campaign run by the conservative Fred Nile and the Festival of Light, which brought the British morals campaigner Mary Whitehouse to Australia to help out. Canberra's emergence as Australia's so-called porn capital was the result of this failure and, with the Northern Territory, it was also in a position to host mail-order businesses since it was legal to possess (but not to sell) such material elsewhere in Australia. We learn from the exhibition that, by 1989, X-rated video retailing was the Australian Capital Territory's fifth-largest industry, employing 300 people mainly in the suburbs of Fyshwick and Mitchell. There were less honest ways to make a living in the national capital.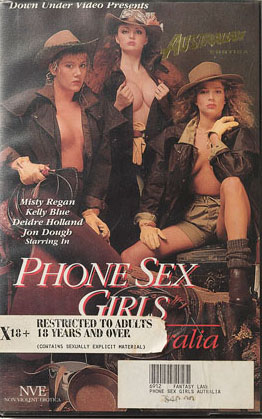 The exhibition tells this story through cartoons, posters, leaflets, photographs, video covers, a slide-show and objects such as a booth from a sex shop for viewing short pornographic films, a barber's chair that was used to create 'religiously inspired erotic images' by 'Sr Benedict: The nun From hell' (Sonia Minnett), and a spectacular pair of knee-high boots belonging to former sex worker Lexxie Jury, who is now education officer for Sex Workers Outreach Project, ACT (SWOP).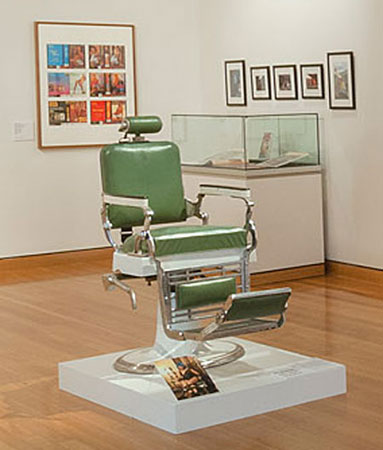 While prostitution clearly has a much longer history in Canberra, that saw authorities pursue an informal policy of toleration and containment to industrial areas, sex work has been legal and regulated in the Australian Capital Territory since the Prostitution Act of 1992. The Eros Foundation, which was formed around this time by Fiona Patten and Robbie Swan as the sex industry's peak organisation, even ran a brothel open day in November 1992 in which seven out of 12 businesses agreed to participate. Swan and Patten later opened a short-lived National Museum of Erotica in Canberra, and they led tours on the Love Bus – no. 69, of course – that took patrons on a guided tour of Canberra's sex world for $40. The experience included a strip show, champagne and a show bag.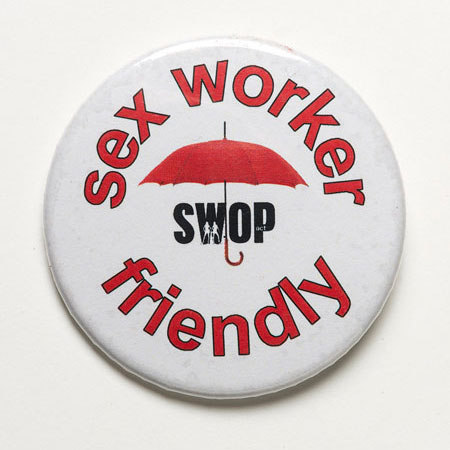 Patten – now a Victorian Legislative councillor representing the Sex Party – and her partner Swan are two of the best-known figures associated with the Canberra sex industry. But its leading figure in the 1980s and early 1990s was arguably John Lark, who moved his video distribution business from Melbourne to the capital in 1984. Lark sold videos and other sex products through his Fantasy Lane stores, and he made films, such as the Down Under series in collaboration with an American director who delighted in the pseudonym John T Bone. It was Lark who originally hired Swan as a lobbyist. In the magazine world, Swan is best known as publisher of the lively mid-1980s satirical Matilda. He was also responsible, however, for the short-lived publication, Ecstasy. One of its four issues featured a porn spread involving Eddie, a Maori man, and Regina, an Aboriginal woman. The spread, which figures in X-Rated,was set in the Old Canberra Brickworks, which was then threatened with demolition, and carried a conservation message alongside its portrayal of the antics of Eddie and Regina.
As a site for the making of porn, Canberra's climate and outlook perhaps lack the advantages of Hollywood. Equally, as we learn from X-Rated, a small domestic market meant that the average Australian porn film could only expect about 500 sales; Buffy Down Under was apparently an exceptional performer with 5000. The number of sales achieved by the Horny Housewife series is not recorded in X-Rated, but we do learn something of Nikki Stern and her husband Paul Van Eyk, the creators of this series, who 'ran an amateur porn business' in Canberra in the early 1990s. Stern, long since retired from the industry, has recently published her memoirs; Van Eyk apparently drank himself to death. Other porn actors, such as Canberra's Alice Springs, her friend Kelly Blue and Dutch backpacker Deidre Holland, went to the United States to pursue careers in porn films over there. (At Australian history conferences these days I am constantly hearing about the virtues of 'transnational history' and the value of exploring 'transnational mobilities'. Here is a topic for a brave and enterprising historian.)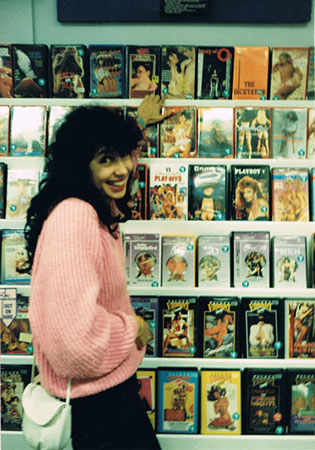 One of the most fascinating exhibits is a photo of a large room containing a massive number of video cassette recorders that were used for duplicating pornographic films. That distributors were prepared to engage in such a cumbersome process suggests that there must have been good profits to be made in its heyday. Very few X-rated videos are made in Australia these days – the market was quickly swamped by the cheaper imported article – and the Canberra X-rated video distribution industry is not what it once was, either. The internet has done its work: a turnover that was once valued at $34 million has dwindled to $2 million. Interstate operators have also managed to evade the laws that technically prohibit sales in the Australian states, and the Australian Capital Territory now controls only about a fifth of Australian X-rated video sales. Technological change and globalisation have largely achieved what the the Festival of Light and the ACT Liberal Alliance Government – whose punitive 40 per cent tax on videos the High Court struck down in 1993 – could not.
A small free booklet, written by curator Rowan Henderson to accompany the exhibition, explains that Canberra Museum and Gallery's role is not to take sides in debates over the sex industry 'but to inform visitors about our community's history and foster debate'. X-Rated performs this role with notable success.
Frank Bongiorno's The Sex Lives of Australians: A History (Black Inc.) won the ACT Book of the Year Award in 2013 and his The Eighties: The Decade That Transformed Australia will appear with the same publisher in October 2015.
Exhibition:
X-Rated: The Sex Industry in the ACT

Institution:
Canberra Museum and Gallery

Curator:
Rowan Henderson
Design:
Meagan Spedding, 8 Bit Px

Venue and Exhibition dates:

Canberra Museum and Gallery, London Circuit, Canberra, 28 March – 20 September 2015


Exhibition brochure:
Rowan Henderson, X-Rated: The Sex Industry in the ACT, Canberra Museum and Gallery, Canberra, 2015,

www.museumsandgalleries.act.gov.au/cmag/documents/X-Rated_RoomBrochure.pdf

Gallery size:
135 square metres