Exhibition reviews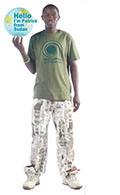 The mixing room
Stories from young refugees in New Zealand

review by Amy Hackett

Located on the fourth floor of the Museum of New Zealand Te Papa Tongarewa, Passports aims to tell the stories of people who immigrated to New Zealand from the nineteenth century onwards. For a regular visitor to Te Papa, the most interesting aspect of Passports is the Community Gallery that changes every 18 months to two years and allows different New Zealand communities to present their own stories of immigration. At present, it is hosting The Mixing Room, an exhibition that tells the stories of young refugees – from countries such as Sudan, Bosnia and Iran – living in New Zealand today.
---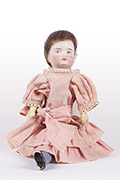 This delightful exhibition of toys belonging to several generations of Sydneysiders since settlement situates them within carefully researched stories of Sydney's famed toymakers and sellers, and devoted collectors.
---

This modest exhibition reflects on the physical destruction caused by the First World War. Exploring the ways in which disabled soldiers were supported at home and abroad, this sobering exhibition focuses on how New Zealanders dealt with the impact that the First World War had on their personal lives and economic livelihoods, and gives visitors the opportunity to contemplate the images of men who made it through the war but did not leave it behind.
---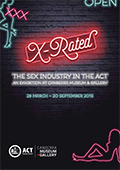 X-Rated
The sex industry in the ACT
review by Frank Bongiorno

X-Rated is a brave effort, dealing with a topic that until fairly recently would have been considered off-limits to such a museum. The exhibition tells the story of the heyday of the sex industry in the ACT through cartoons, posters, leaflets, photographs, video covers, a slide-show and objects such as a booth from a sex shop for viewing short pornographic films, a barber's chair that was used to create 'religiously inspired erotic images' and a spectacular pair of knee-high boots belonging to a former sex worker.
---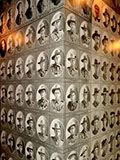 Distant lines
Queensland voices of the First World War
review by Rebecca Lush

We are currently witnessing First World War centenary commemorations permeating many facets of our public history. In April 2015, the State Library of Queensland unveiled its centenary exhibition, Distant Lines: Queensland Voices of the First World War, drawing on the library's collection of war letters, diaries and images, and telling the stories of 25 individual soldiers at war.
---

The clever weave of anthropology, social and political history and reflexive commentary used by Sculthorpe creates a vibrant mix that carries the visitor deep into the complexities contained in the collections, without falling into the fashionable but simplistic post-modern framing so popular with museums of ethnography across Europe at the moment. It is a potent formula and one that offers an example of how similar collections in other institutions might find new meanings.
---

Shackleton
Escape from Antarctica
review by Stephen Martin
As we pass the multiple anniversaries that mark 100 years since the heroic period between 1895 and 1922, a remarkable series of achievements from an exciting period of the human occupation of the south are celebrated. During these 27 years, men from 12 nations participated in 17 expeditions to Antarctica. In Sydney, the National Maritime Museum has put together a fascinating exhibition based on Shackleton's fabled Imperial Trans-Antarctic Expedition 1914–17.
---

review by Christina Spittel
The Australian War Memorial's new permanent First World War galleries produce an official history in objects, paintings and documents, for generations of Australians who have grown up with Anzac's myths and legends, but without a direct experience of that or, indeed, any other war.
---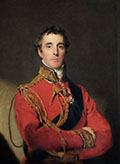 Wellington
Triumphs, politics, passion
review by Stephen Foster

Life stories lend themselves to museum exhibitions. They offer a narrative framework, identifiable themes, and opportunities to link the particular with the general. They give material culture a readily comprehensible context; and often, through the skilful use of objects and text, they open questions for debate. So effectively does the Wellington exhibition achieve these ends, it deserves to be recorded as a model of the biographical exhibition genre.
---