Exhibition reviews

The Melbourne Museum is currently dressed, inside and out, in black and gold, celebrating its current blockbuster drawcard. The strength of this fun exhibition is in its combination of original designs, film footage and a wealth of objects.
---

Faith, Fashion, Fusion … feminism? This review explores the feminist content of this fascinating exhibition about Muslim women's fashion in Australia.
---
Wallace
The rEvolutionary man
review by Steven Farram
This exhibition at the Museum and Art Gallery of the Northern Territory (MAGNT) in Darwin celebrates the life and work of Alfred Russel Wallace, famous for having developed a theory of evolution entirely independently of Charles Darwin.
---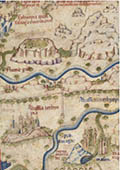 Considering the exhibition as a whole, rather than as a collection of wonders, its most striking quality is its 'density': the possibilities it offers for comparison between items and the deeper investigation of a particular item.
---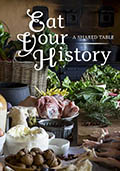 This exhibition contends with the intrinsic difficulty of capturing the ephemeral quality of food. In the absence of the tastes of a bygone era, the curators have found a need to reproduce the material conditions in which this food was produced.