Exhibition reviews

Water: H20=Life
review by Daniel Connell
Water has a relationship with every living thing on the planet. Can a temporary exhibition cover all of the economic, human, scientific and economic issues affected by this limited resource?

Screen worlds: The story of film, television and digital culture
review by Andrew Pike
Deep in the maze of buildings in Federation Square in Melbourne, the Australian Centre for the Moving Image tells the remarkable story of the moving image — its past, present and future.

Wonderland — The magic of the rose and Wonderland — The mystery of the orchid
review by Jane Legget
Auckland museum used the same staging to host two different exhibitions. A worthwhile experiment in budget-conscious times, but how does this affect the exhibitions?

Titanic: The artefact exhibition
review by Andrea Witcomb
This exhibition is the story of the making of the Titanic, its sumptuous interiors, the people who travelled on it and the tragedy of its sinking. This is followed by the story of the discovery of its location, the process of recovering and conserving the artefacts and its resultant memorialisation.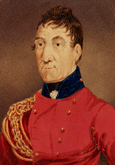 The Governor
review by Alan Atkinson
So much of what Lachlan Macquarie did while he was Governor of New South Wales was collectable and ripe for display, that it's almost as if he was creating this exhibition from the moment he arrived.