Matthew Higgins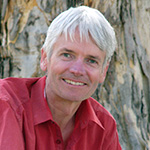 Matthew Higgins is a senior curator at the National Museum of Australia. He has been working professionally as a historian since 1982 and has worked at the Australian War Memorial and the Australian Heritage Commission. Matthew ran his own historical practice for 12 years. His latest book,
Rugged beyond Imagination: Stories from an Australian Mountain Region
, was published by National Museum of Australia Press in June 2009.