Exhibition reviews

Inside
Life in children's homes and institutions
review by Diana James
The Australian nation had to grow up itself before it could face its own dark childhood and the histories, hidden for so long, of the thousands of people now known as the Forgotten Australians. To walk through this exhibition is like walking through the empty corridors and sparse dormitories of an abandoned institution, and the objects bear witness to the experiences of those who lived inside such institutions as children. Inside is a stimulus for national rethinking of who we have been, who we are and what we aspire to be.
---

The truth is that this is not an exhibition about Alexander the Great, much as it tries to market itself as one. There is not a single item in the exhibition which Alexander owned, or is even likely to have set eyes on. So why did the Hermitage, which has provided the exhibition, and the Australian Museum, which staged it, choose to centre the exhibition around the figure of Alexander?
---
Mummy
Secrets of the tomb
review by Amelia Brown
This is an illuminating exhibition on ancient Egypt, on the real significance and context of mummies, and on the important new data that is gleaned from modern non-invasive scientific imaging techniques. It has been a highlight of 2012 at the Queensland Museum in Brisbane.
---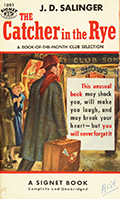 For about five decades in the mid-20th century, Australia's censorship regime patrolled its intellectual borders rigorously. Banned, ingeniously and economically mounted in the Archives cafe, gives a vivid, entertaining and insightful picture of the kinds of decisions Australian customs officials made about thousands of imported publications between the 1920s and the 1970s.
---

This exhibition aims to focus attention on the foundation of Australia's capital and to take aim at those who argue that Canberra represents little more than a compromise between the national ambitions of Sydney and Melbourne. A wonderful exhibition for those interested in the history of Canberra and the development of the national capital, it draws on the collections of the National Library, National Archives and the Australian Parliament to provide a glimpse into the events of 12 March 1913.