Exhibition reviews

WWI
Love & sorrow

review by Michael McKernan

The Melbourne Museum promised a small exhibition, organised chronologically, with five major sections. It was originally going to run for two years. After opening, so strong was the public reaction that it was quickly decided that the exhibition would continue until August 2018. Love & Sorrow deserves its undoubted and obvious early success. Put simply, it is the most exquisite, moving, and intense exhibition on aspects of the First World War that I have seen anywhere in the world.
---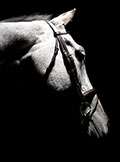 Spirited
Australia's horse story
review by Marion Stell
How challenging is it to mount an exhibition on a subject (a living thing, an animal) that never appears as an object? After all this is a museum, not a zoo. It requires curators and designers to work together to recreate the horse both as a physical presence and a cultural subject and the two stories need to work together. There is another challenge and that is to bring the story of an essentially mundane animal, a workhorse if you like, to life.
---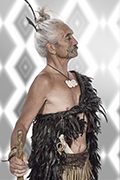 Three stylistically diverse artists, Nigel Brown, Gavin Hurley and Lisa Reihana, use portraiture to respond to the history of New Zealand. The curator, Richard Wolfe, has imagined this exhibition as a vehicle for challenging the notion that portraits must be drawn or painted and based on observation from real life. Philipa Steel's review considers the multiple realities interpreted by these artists and muses on the complex range of questions that they pose.
---