Paul Eggert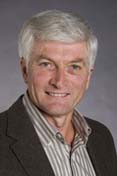 Paul Eggert writes in the area of editorial theory and philosophies of conservation and restoration. His book,
Securing the Past: Conservation in Art, Architecture and Literature
, was published by Cambridge University Press in 2009. In 2011 it was awarded the Finneran Prize of the Society for Textual Scholarship (USA). Paul is an Australian Research Council professorial fellow, based at the University of New South Wales, Canberra.